Presents
Myriosa Water Off A Ducks Back CD WC CAN/AM TDX

Sire:
Ch Madisons Stack the Deck OS  Dam: Ch Myriosa's Lady of the Lake

September 16, 2000- August 15, 2005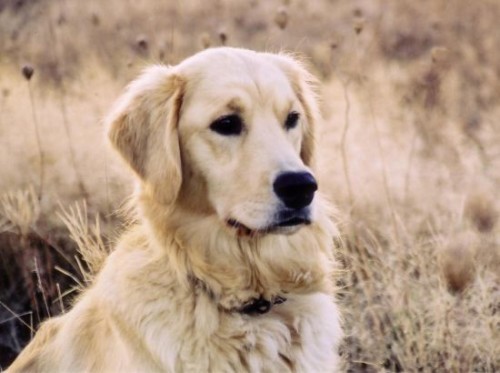 Laika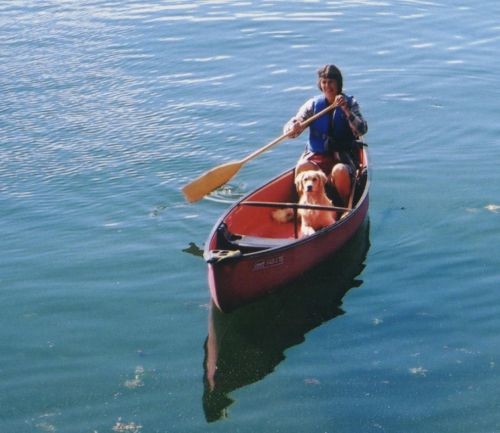 Kristiina & Laika canoeing
Achievements:
With great sorrow we mourn the passing of Kristiina Ovaska's special girl, Laika. From what we can discern she must have contracted the Cryptococcus Fungus as much as ten months before symptoms appeared early in the summer of 2005. Diagnosis was made in early August and despite every effort and Laika's valiant struggle she passed to the Rainbow Bridge on August 15th, 2005. I so miss her joyfilled greeting whenever we met.
Laika was a unique and absolutely wonderful friend and companion to Kristiina and they enjoyed many new adventures together. For myself, I will never forget this very special little girl and I can only say thankyou to Kristiina for loving her and giving her such a wonderful albeit short life.
Pedigree of "Myriosa Water Off A Ducks Back CD WC CAN/AM TDX"

Parents
GrandParents
GreatGrandParents
SIRE

Ch Madisons Stack the Deck OS     

 

Ch Verdoro's Justice For All OS

 Ch Shaynedoro's Judge & Jury OS SDHF

Ch Goldsmith's Golden Opportunity OD

Ch Collinterra's Brazen Callie OD

Ch Shaynedoro's Just-In-Time

Rayshar's Collinterra Katie

DAM

Ch Myriosa's Lady of the Lake

Ch Camalire High Chicago CDX WC Am CD

Am Can Ch Asterling Austin-Healey OS SDHF

Beckwith's Kvamme Just Ducky OD

Ch Camalire's Summer Crescendo CD OD

Am Can Ch Sweetgrass Clasical Legacy SDHF OS

Ch Aylwyn Keypsake of Camalire
Click to see a five generation pedigree