Presents
Rio – Ch Camalire High Chicago CDX WC Am CD

Sire:
Am Ch Asterling Austin-Healey OS SDHF  Dam: Beckwith's Kvamme Just Ducky OD

January 12, 1986 – November 16, 1995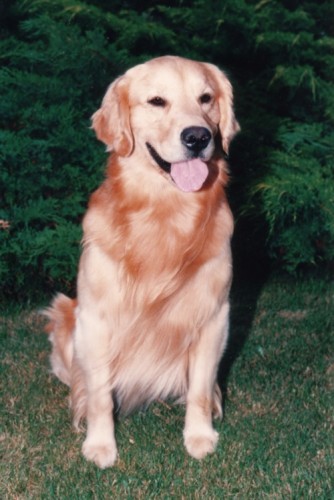 Rio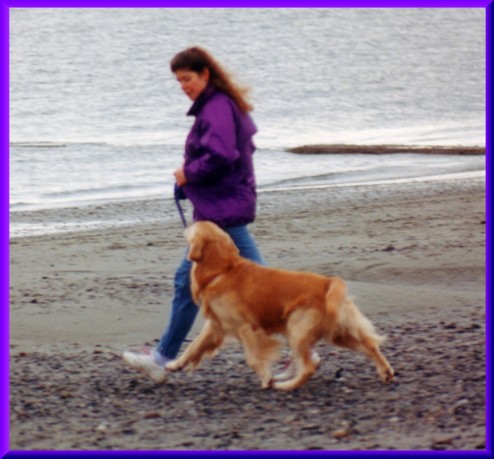 These are the moments we remember
Achievements:
My first showdog, my first champion but most of all my very best friend. Rio opened up a whole world for me and with him beside me anything was possible.
In the words of a song that was popular at the time – "Because I had the time of my life!"
How lucky I am to have his descendents as wonderful reminders of him.
Pedigree of "Rio – Ch Camalire High Chicago CDX WC Am CD"

Parents
GrandParents
GreatGrandParents
SIRE

Am Ch Asterling Austin-Healey OS SDHF     

 

Am Ch Beaumaris Pekay's Kilowatt OS

 Am Can Mex Ch Cal-Vo's Happy Ambassador Am Can CD

Am Ch Beaumaris Bide Me Fair

Am Can Ch Amberac's Asterling Aruba OD SDHF

Am Ch Gold Coast Here Comes the Sun CD OS SDHF

Sunhaven's Amberac's Aruba OD

DAM

Beckwith's Kvamme Just Ducky OD

Am Ch Goldwing True Bear OS SDHF

Am Can Ch Gold-Rush's Great Teddy Bear OS SDHF

Am Ch Goldwing Rhythm-N-Blue OD

Am Can Ch Smith Ridge Beckwith's Delite OD

Am Ch Wochica's Okeechobee Jake OS

Am Can Ch Beckwith's Autumn Wind CD OD